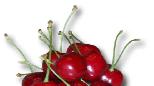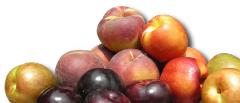 In order to have seedless mandarins, some varieties require that they are covered in bee netting during the bloom, preventing the cross pollination that causes seeds. The netting keeps the bees, and the seeds, out!
Our bee netting comes straight from the factory. This way it is custom ordered for the length of rows and the number of them. This way even odd shaped orchards can be custom ordered. The netting is the delivered straight to your facility or orchard and properly labeled with the row lengths.
The bee net is 50 g/m2 and made of high density polypropelene thread. The holes are small enough to prevent bees from passing through, yet still allow sunlight to pass through to the trees during the bloom period. The netting is treated with a UV blocker to help prevent against breakdown and ensures the net can be used for multiple seasons.
For local growers in the Central San Joaquin Valley region, we also have the capability to apply and remove the net in your orchard with our specially designed machine and trained crew. For larger operations, we can provide the net and consultation, and suggest the purchase of a specially designed machine from our partners at Valley PackLine Solutions in Reedley, Ca.